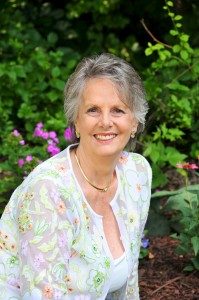 Loveta Wilen
Wedding Officiant
410-266-1440
[email protected]
Annapolis Wedding Chapel
1625 Old General's Highway
Annapolis, Maryland  21401
(12 minutes from downtown Annapolis – 30 minutes from either Baltimore or Washington)  
---
Office Hours and Ceremonies – by appointment, seven days a week, please call ahead, there may be a ceremony in progress 
The Annapolis Wedding Chapel is the elegant alternative to the Courthouse. Exclusively for small intimate wedding ceremonies performed in the chapel or the garden area.
Having been the General Manager at Paul's on the South River in Riva, Maryland (a popular wedding venue and fine dining restaurant) for 25 years,   I have come to realize that there are so many Brides & Grooms who dream of a simpler wedding than most of the local venues are willing to accommodate.  Perhaps, they would just like a few guests to be in attendance, or maybe they would rather have a private ceremony with just the two of them.  Until now, there has not been an acceptable place for them to go, since most sites will charge a rental or site fee, as well as making them guarantee an exorbitant number of guests,  when all they ever wanted was a small wedding.
After Paul's closed in December of 2009,  I set out to create a unique setting for small weddings and opened the Annapolis Wedding Chapel in September of 2010.
I am also available to perform your ceremony at your selected location or venue.
Private,  no one but you and your guests 
You reserve the time for your ceremony – starting at 10:00 am
Inside the chapel or garden ceremonies
Nine designated parking spots – there is no additional parking – guests should carpool 
Renewal of Vows
Elopement Ceremonies
Same-Sex Marriages
Pets are welcome to participate or just attend and be cute
The chapel has a Facebook page –  Annapolis Wedding Chapel – go there and like us – over 1000 wedding pictures 
---
Annapolis Wedding Chapel – 410.266.1440