Ceremonies at Your Location or Venue
---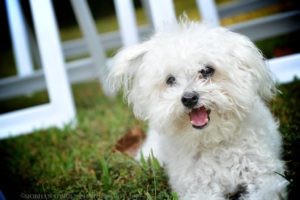 When we meet,  you will tell me which type of ceremony you prefer or if you have something special in mind. Whether your wedding has been months or years in the planning,  I will help you design a ceremony that reflects your new life together as individuals and as a couple.
We can also discuss incorporating readings, songs, unity candle, sand ceremony or any special acknowledgement for parents or children. I am an animal lover, if the location or venue allows pets, I have no problem with them being part of the ceremony.
Rehearsals are not always necessary – it really depends on the number of attendants and the special touches we put together. If you are getting dressed at the location or venue I can arrive early to rehearse with everyone involved or sometimes the venues have their own protocol.
If you decide on a rehearsal, with a rehearsal dinner afterward, I do not attend the rehearsal dinner.
There is no problem with the photographer taking pictures during the ceremony.
Advise your DJ, Band, Trio, Harpist etc. regarding the music you would like to have for:
• Gathering & Seating of Guests
• Seating of Parents
• Processional
• Your Personal Music to walk down the aisle
• Recessional
(If you have a candle lighting or Sand Ceremony, you might want different music for that too)
I will arrive at least 30 minutes before the ceremony to touch base with the Musicians for the timing of your selected songs so that everything is well coordinated. Please    provide me with the music you have selected at least three days before the ceremony.
I wear either a black suit, judicial robes or a black dress. If there is something else you  would like me to wear, just let me know.
After the ceremony, I will take care of filling out the legal paperwork and making sure the papers are officially recorded and I will present you with a keepsake version of your ceremony along with your marriage license. I will not be staying for the reception.
Rehearsal
  If needed a day or two prior to the ceremony – cost is based on distance
$50.00 to $100.00
A Basic Ceremony
(Wedding Couple-two attendants-less than 35 guests)
Monday thru Thursday $450.00 to $525.00
Friday, Saturday, Sundays or Holidays- $525.00 to $600.00
Full Service Weddings
Monday thru Thursday $500.00 to $600.00
Friday, Saturday, Sunday or Holidays- $600.00 to $800.00
The above will give you an idea and is only a guideline.
I will help you create a heartfelt wedding ceremony that is personal, meaningful and uniquely yours. You choose the type of ceremony, music and words that reflect your love for one another, and I will take care of all the details. I will monitor the arrival of your Wedding Party, cue the musicians and make sure your entrance is flawless.
---
Annapolis Wedding Chapel – 410.266.1440